Take a peek inside our Wonderworld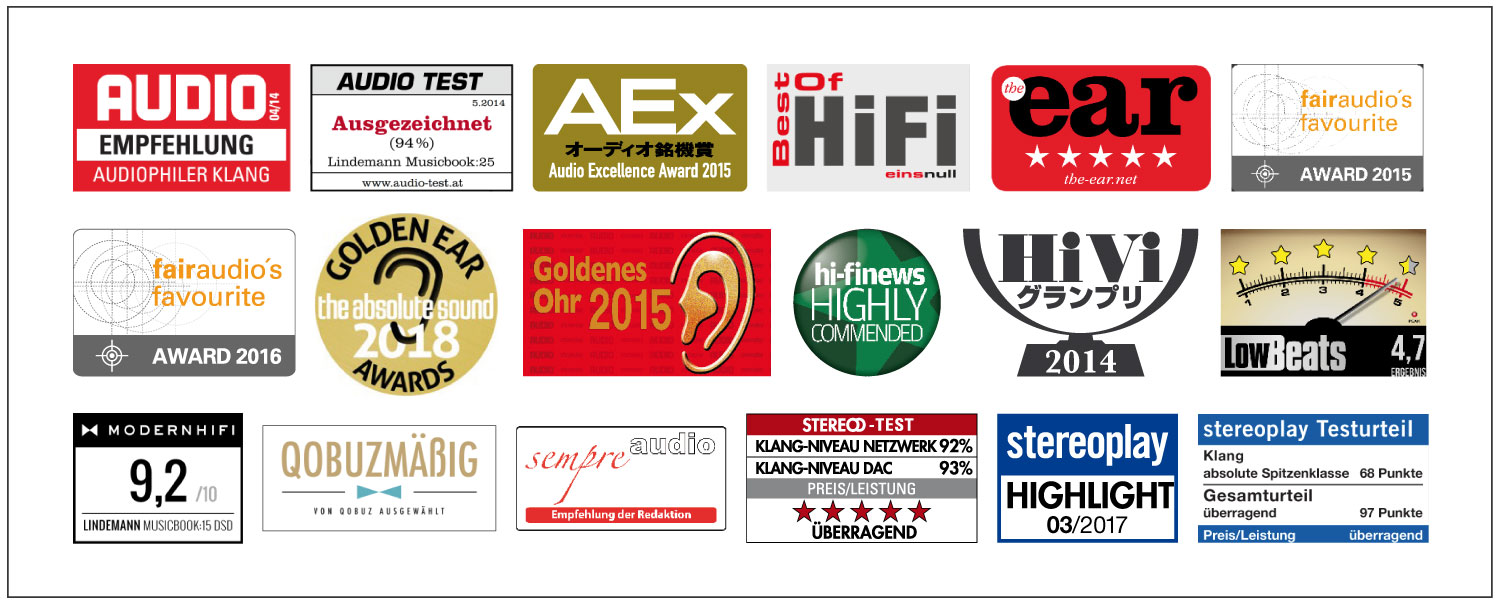 MULTIPALKITUT JA YLISTETYT TUOTTEET NYT MEILLÄ
PÄIVITÄMME SIVUA JUURI!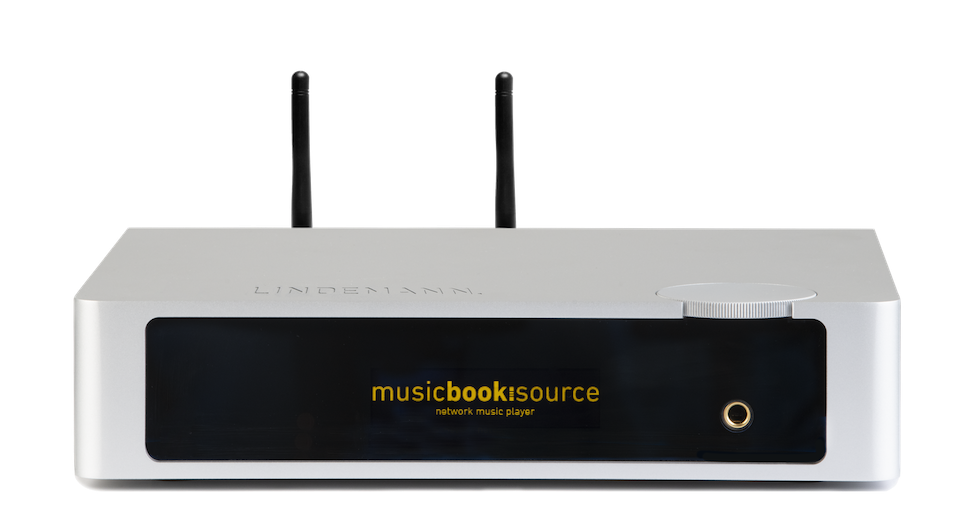 MUSICBOOK SARJA
SOURCE            3280 eur
SOURCE + CD  3590 eur
Musicbook Source II
A fully equipped signal source which sets a new sound benchmark?
Here you are: the Musicbook SOURCE II is a versatile signal source that meets even the highest demands on sound quality. Be it music from streaming services or from a music server, from CDs or LPs, everything's possible and easy to operate via the app. Friends of high-class headphones will also get their money's worth: the integrated headphone amplifier defines new standards in this class. The icing on the cake is the excellent phono MM input for turntables!
Connect your Musicbook SOURCE to a suitable power amplifier such as the Musicbook POWER or directly to active loudspeakers, and from now on you'll be enjoying music in the most beautiful way: rich in detail and yet relaxed, with a wide stage or a small ensemble, dynamically vigorous or soft and emotional.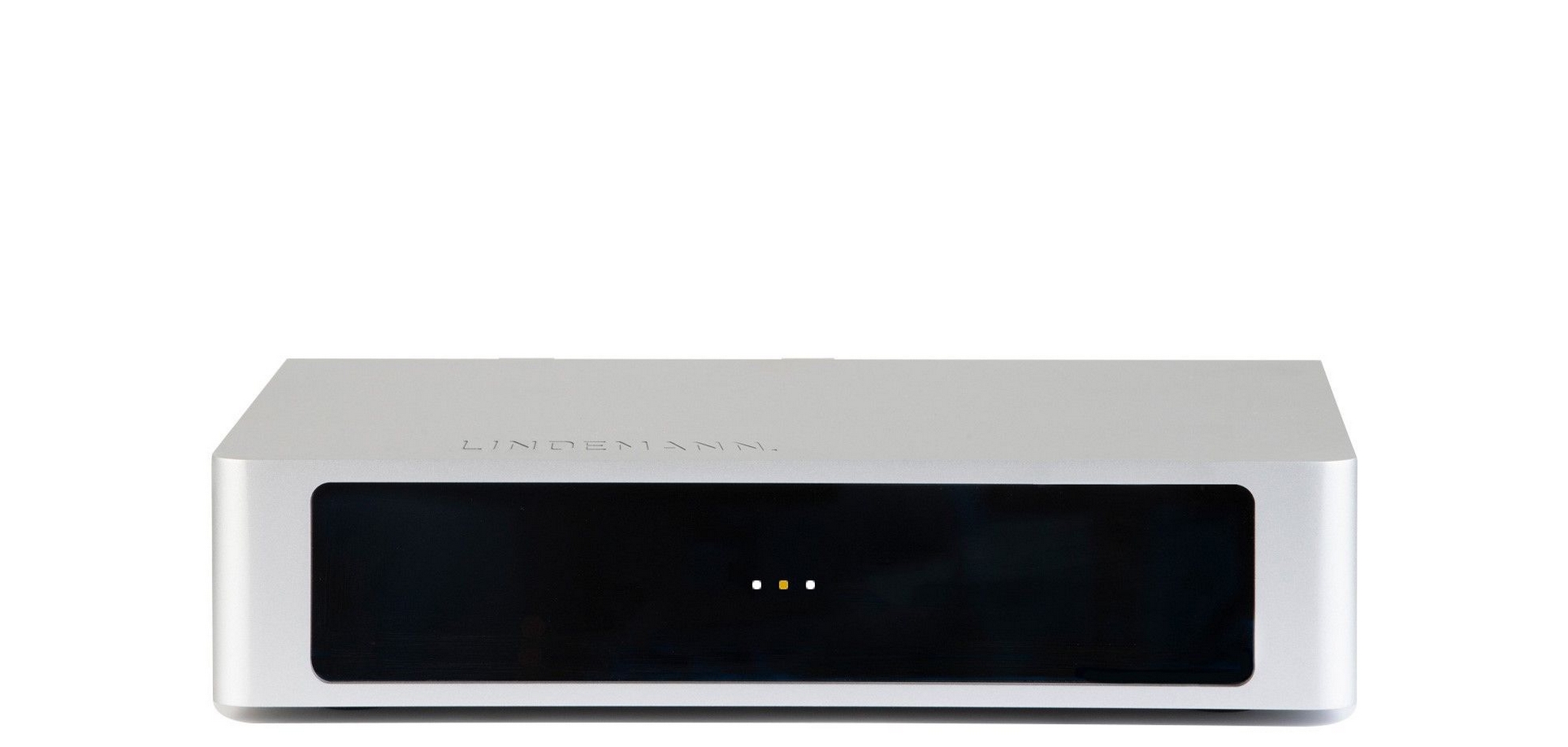 MUSICBOOK SARJA
POWER 500    2480 eur
POWER 1000  3280 eur
Please note: The values in brackets apply to the POWER 1000!
General
Mains connection: 90-240 V, 50-60 Hz
Power consumption: 0,5 W stand-by, 16 (26) W operation, 650 (1200) W max.
Dimensions (W x H x D): 280 x 220 x 63 mm
Weight: 2,9 (3,4) kg
Power amps

XLR Inputs: balanced, analog line-level inputs
Input voltage for full modulation: 1,68 V (2,38 V)
Input impendance: 20 kOhms
Speaker outputs: banana plugs (4 mm)
Speaker impendance range: 4 – 8 Ohms
Output power: 2 x 250 W @ 4 Ohms (2 x 500 W @ 4 Ohms)
Gain: 26 dB
THD: < 0,003%
Frequency response: 1 Hz – 50 kHz (-3 dB)
Signal-to-noise ration: > 110 dB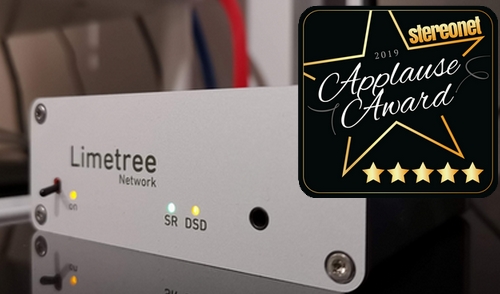 LIMETREE SARJA
Network II   995 eur
Limetree Network II
The Limetree NETWORK II is a high-class network player or audio renderer which can play back music from streaming providers and local storage media in studio master quality. Connection to the network is established via a LAN cable or WLAN. In addition it is equipped with a USB port for connecting harddisk drives and other USB storage media. Beside an analog line-level output, the network player also has an excellent sounding headphone output.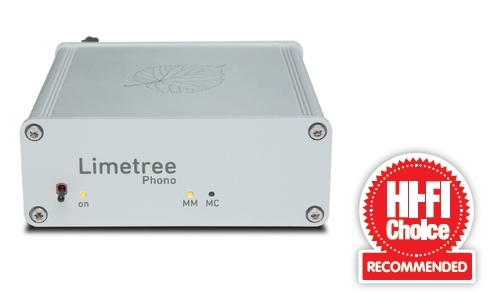 LIMETREE SARJA
Phono II       595 eur
Features
The Limetree PHONO II has two discrete input stages which are perfectly tuned for the respective pickupt type. This ensures maximum sound quality with MM and MC cartridges.
Installation is as easy as 1-2-3: simply plug in and you're ready to go. Only for MC there is a variable setting of the input impedance between 50 and 400 ohms.
The measured values of the PHONO are exceptionally good all the way. Noise and distortion figures are close to the resolution limit.
To put it briefly: sound quality and technology of this amplifier play in a class of their own. Rediscover your LPs!
LIMETREE SARJA
Bridge II       795 eur
The Limetree BRIDGE II is a high-class network adapter or audio renderer which can transfer music digitally in studio master quality from streaming providers and local storage media to existing D/A converters or other devices with digital inputs. This makes it possible to upgrade an existing hi-fi system with streaming for little money. Here we would like to address owners of older LINDEMANN devices such as the 820S or the 825, but of course all other customers with a converter or a CD player with a digital input as well.
For this purpose the Limetree BRIDGE II is simply connected with the network by means of a LAN cable or via WLAN. It has also a USB port for connecting harddisks or USB storage media. There is an optical and a coaxial digital output. A professional studio engineering sample rate converter makes sure that all streamed formats can be played back on an existing converter without major losses in sound quality.
AudioShop Ratilainen – 2019