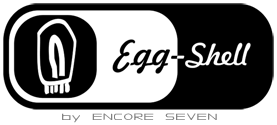 We are Encore Seven
We are the creators
of the Egg-Shell Brand
We are a specialist producer of stereo hi-fi
vacuum tube amplifiers for home use.
Encore7 on kunnianhimoinen yritys jossa asiat tehdään huolella ja suurella intensiteetillä. Lopputulos on niin silmiä kuin korvia hivelevää. Tuotteet saatavina useissa väreissä ja tilauksesta toiveiden mukaan.
HIFIMAAILMA 6/2019
"kaikki hoituivat…yleispätevyyttä löytyy…täyteläinen ja yläpäästään maltillinen"
J Eräpuu